Travel business is one of the hottest ideas among budding young entrepreneurs. After all, who wouldn't love to earn money excitingly? Moreover, the world is getting travel freaky like never before. Everyone associated with the travel business would love to make the most of this. However, it is true at the same time that the level of competition is equally exhausting as well. The exciting part is that the only difference between those who are successful and those who are not in this business is marketing. There is no secret in the modern-day travel business; all you need is to reach the targeted customers smartly. Those who are in search of some incredible marketing ideas for their travel business can find the ideas useful.
An email newsletter should never be ignored if you are in search of a smart way to market your travel business. This is perhaps the most straightforward strategy that can be tried by anyone. All that needs is to be smart enough while preparing the newsletter content. The primary focus should be on the present season of the tour, rather than the future. For example, if the current season is winter, make sure that the content is focussed around the offers for winter days. Content should be prepared in simple words but in an interesting way. If you are looking for formal ways of marketing your travel business, this idea can really be effective. Those who are new in this strategy should take reference. The most important part about this strategy is the authenticity of the points or contents mentioned; make sure everything is correct.
Ignoring social media is like a blunder if you are looking for effective ways of marketing your travel business. Gathering followers is indeed not a big deal; there are many paid strategies available in this regard. What makes things really challenging is to attract followers. In this context, it is important to provide them with unique content on fresh travel deals. Apart from this, there should be a constant supply of tips and tricks as well to keep them adhered to the page. The intention is to create that bonding with the followers through content for better marketing your travel business. Never forget to provide exciting highlights of the key destinations as well. As far as posts related to holidaying is concerned, it should be presented in the most luring fashion. Rather than just making random posts, one should learn the art of screening the most exciting ones.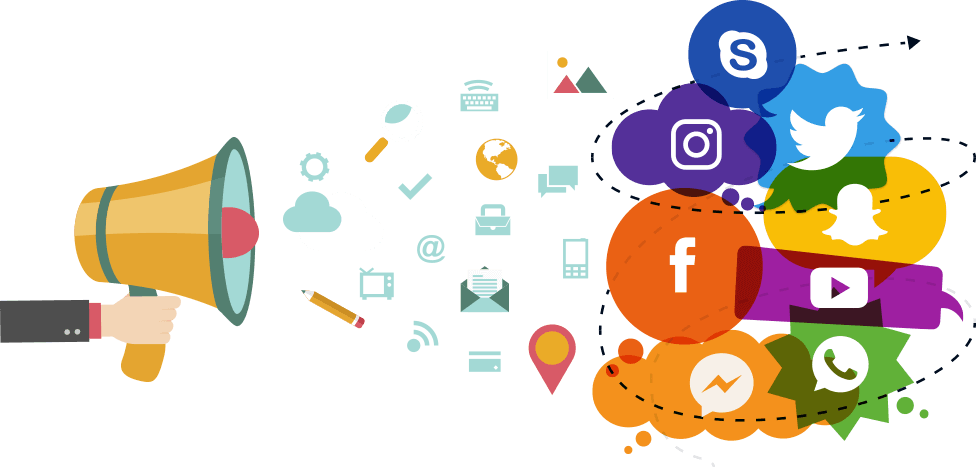 If required, some editing or fine-tuning should also be done to make it look more attractive. When it comes to the captions, these should be at their catchiest best. A catchy caption can help significantly in terms of marketing your travel business. Never mind subscribing channels of different travel publications; this can be helpful in terms of gaining new ideas of content generation. Also, one may take the help of platforms like Pinterest to collect catchy images for photo presentation. As the internet is getting cheaper, exciting video content can be shared in plenty. Specifically, the informative contents or those based on tips and tricks can be shared this way.
Be part of the local trade shows
Trade shows are highly important for effectively marketing your travel business. Hence, it is important to figure out the best and most relevant trade shows. One may take the help of the event houses or even the shopping malls. Starting from scheduling to price-related aspects, everything should be sorted prior to jumping into organizing. At the same time, proper broadcasting of the event should also be done to increase the viewer base. It would be even better to take the help of specialist agencies meant for trade shows organization, for smart marketing your travel business.
Reference-based marketing
There is no replacement for referrals. Be it about the movies or any residential commodity, word of mouth matters for all. The best part about this mode of marketing your travel business is the lesser expense it involves delivering the highest level outcome. Referrals are certainly the most trustworthy ways of branding or marketing any product. One may set the budget of the referral program as per the business needs or network. Apart from this, it is suggested to provide exciting gifts for clients at regular intervals. It would be a great idea to find people who are genuinely enthusiastic about touring and all. If required, offer them some tour sponsors or financial aid. All these aspects have been proven when it comes to marketing for travel agencies.
Never ignore giveaways
Travel agencies in modern times look for distinguishing ways of marketing their products or packages. Giveaways are one of such explicit ways recommended for all. The best part about giveaways is that here one can try a lot of variety. In other words, one can be creative when it comes to giveaways. At the same time, the requisite information should be passed intelligently. This strategy of marketing for travel agencies has been quite effective since ages and still relevant as creativity has no end. Basically, the idea here is to keep things visually appealing. No need to always go with only expensive things. One can easily prepare catchy giveaways at a lower expense as well. Low-cost giveaways can be equally attractive if it is creatively designed, and moreover, if your tour package is exciting.
Local advertising
Local advertising is a must as far as marketing for travel agencies is concerned. It's a misconception among many that local advertising is always expensive. Such people understand that local advertising is simply about large hoardings. Simple things like an ad in a newspaper can also reach millions at a much lesser expense. There are smarter ideas like printing ads on the food delivery packets. If you entirely have no idea, simply prepare a card for your agency and distribute it among people passing by. However, when it comes to marketing for travel agencies using such strategies, it is important to design a catchy logo first. A catchy logo grabs the first attention, through which the desired information can be passed. Important to keep in mind is that the key details like those for contact should not be missed.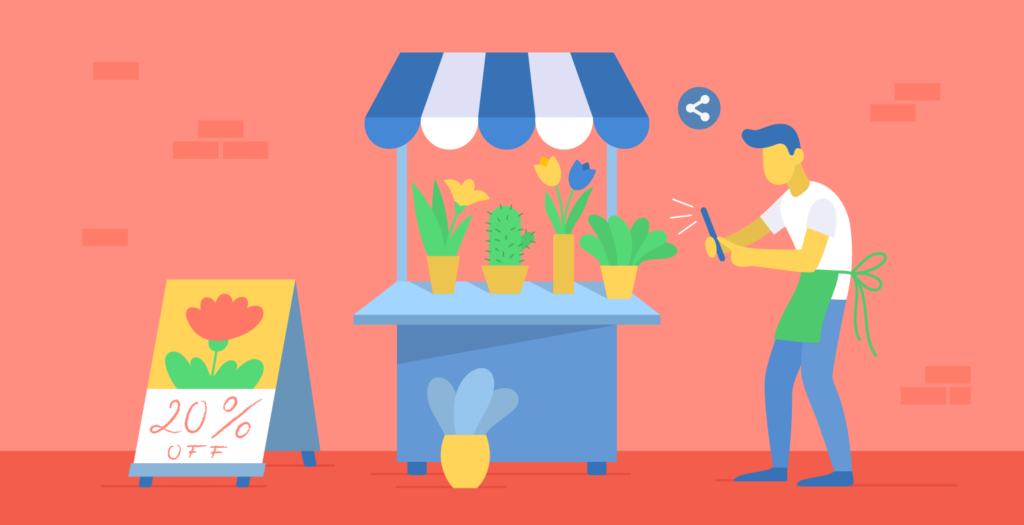 Know the special days of your client
As every successful entrepreneur claims, business is more about the relationship than strategy. Among all, the customer relationship matters the most for a business owner. And, the relationship is not just about deals. Your customer is obvious to feel adored by finding your message on his/her birthday, anniversary, etc. There is nothing complex about this; a simple message through the mail can also do the job. Those who have some budget may offer cards to wish. Strategies of such do work really well when it comes to marketing for travel agencies
. It's easy to make someone interested in traveling these days. If budget allows, one may offer gifts as well. The best recommendation would be to send hand-written cards; this is something trending high these days. At the same time, portray your packages or tour plans through which these special days can be greatly celebrated. Things can be even more productive if the concerned communicator is good in communication. This is one such idea of marketing for travel agencies that can endure your customer relationship.
Organize explicit nights of travel
The idea of travel marketing is to make prospects more interested in the place. And, this idea can be thoroughly executed through an exciting travel night arrangement. This is one of the most appealing strategies of marketing for travel agencies that should definitely be tried. There is no way to provide a realistic experience of the place than this. Yes, it can be a bit expensive, but the level of impression it can generate is simply immense. The best part is that such travel nights are promoted by even the media. Those who want to keep the budget at the lower side may arrange the events of such at their homes as well. On a larger scale, there are extravagant options like cruises.
In general, the strategies of marketing for travel agencies are organized at hotels and restaurants. Anyway, it is important to let these things be handled by only the most experienced business developers or marketers. This is so as portraying things well here matters the most than anything else.   
Strategies for marketing your travel business are important to be trendy and updated. The modern-day trend of marketing is more digital; to be specific, it's more video focussed. There is a great difference between written content and videos. Both have their own importance, but the audience varies. Written content is moreover information oriented. When it comes to collecting details and noting the same, written content is preferred. For a traveling businessman, the tour packages and other distinguishing aspects can be marketed through written content. But, when it comes to luring about the place or showcasing the standard of your services, buses, etc., videos are absolutely effective. The good news is that marketing your travel business is much easier these days powered by high-end tools. Hence, one should not miss incredible opportunities for such.
Those who are more focussed around digital promotion should definitely pay greater emphasis on videos. Videos are always impressive, letting people decide immediately. Moreover, modern-day people are having varieties of options to prepare video content. Starting from the client reviews, company holiday packages to explicit marketing snippets, there are various ways one can promote through video content. In this context, the first thing, thus, one should do is starting an explicit YouTube channel. Upon optimizing the video content well, any travel business can grab immense exposure. Most importantly, it is quite a proven strategy for a travel advertising agency.
Mobile marketing or targeting mobile users
Those who are emphasizing digital marketing strategy for the travel agencies can't really afford to miss the mobile users. In fact, mobile or smartphone marketing is an altogether explicit segment these days. It is important for every travel advertising agency to run such campaigns in parallel with the traditional ways. In fact, the classiest of all SMS marketing should not be ignored as well. Specifically, people interested in budget-friendly options to target smartphone users should definitely try this.
The best part about the mobile-based method is that the targeted users read it at 99% occasions. This is a great advantage from the concerned marketer perspective. Undoubtedly, this can be claimed as the most assured digital marketing strategy for travel agencies. Most importantly, the sites should be designed in a responsive or mobile-friendly way to address more customers. The good news is that there is a range of applications and technologies available these days for better tracking. Strategies of such are absolutely useful in terms of enhancing the predictability of the business.
Organizing special events
Marketing for travel agencies has no rule book. It is about trying and discovering new strategies. The aim should always be about finding ways of targeting more number of audiences in one effort. And, taking part in events is certainly the most effective way available in this regard. For greater impact, one may especially arrange professional events. The best part about such events is that one can find a number of interested users in one place.  
At the same time, this way of marketing for travel agencies always provides opportunities for boosting network strength. It allows the concerned businessman to get along a huge number of people from the same domain. Such events create a lot of buzz in media as well. There can't be an any better way of sharing or showcasing travel products than this. Especially if the aim is to elaborate on any product feature, it is always recommended to arrange the events of such. Similar is the case of branding as well. Public events are certainly considered the most effective way of enriching a travel brand.
However, the events of such should be thoroughly planned. Subjects and the activities of the events should be decided prior to the start of the event. Most importantly, the event should be organized by someone carrying massive experience in this segment. The presentation should be appealing to make the product interesting for the audience out there. Upon successfully being organized, it can indeed be a productive way of marketing the brand.
Most people are aware of branding, but a very few emphases about rebranding. On the other hand, rebranding carries a lot more important than branding in modern times. It won't be wrong to claim that ignoring rebranding is the prominent reason behind the failure of several brands. In fact, rebranding does matter when it comes to travel agency marketing.
Well, rebranding is not just about saving the business or the brand. Rather, rebranding is considered an additional way to strengthen the brand further. It's not that rebranding is done when the brand value is felt affected or when the business diminishes. Instead, rebranding is done to concrete the brand even stronger. It should be done in parallel with the other promotional activities.
Interesting here is to know that rebranding is one of the most cost-effective, yet productive ways of promoting. One simply can change the present slogan and call it rebranding as well. Anyway, strategies like changing the logos are quite obvious for travel agency marketing to keep up the brand value. However, that's not enough; one needs to upgrade the website as well in a timely fashion. In fact, a mere upgrade of company details or product features also falls under rebranding strategy. This is what makes rebranding such effective
Off-season marketing:
It's true that the modern-day travel industry has no off days. There is no specific period when one can witness a lack of tourists at the tourist destinations. However, there is still the term 'off-season' that exists in this arena. This is mostly applied for tourists interested in international touring. Obviously, these tourists have to plan things much prior to the planned schedule. They can't visit any destination anytime; they have to figure out the most suitable occasion in this regard. And, the periods, when it is often not preferred to be visited, is considered as the off-seasons. In most cases, spring is considered the offseason. Being associated with the travel business, it is important to figure out the comparatively dull periods for every country.
Data based marketing:
Marketing in modern times is much more effective than ever. This makes it important for marketers to collect useful data and plan the business accordingly. Specifically, travel agency online marketing needs accurate data for preparing an effective strategy. To make things simpler, it is recommended to sort things out in terms of the preferences. For example, being a travel business developer, it is important to know about the fantasies of the targeted customer.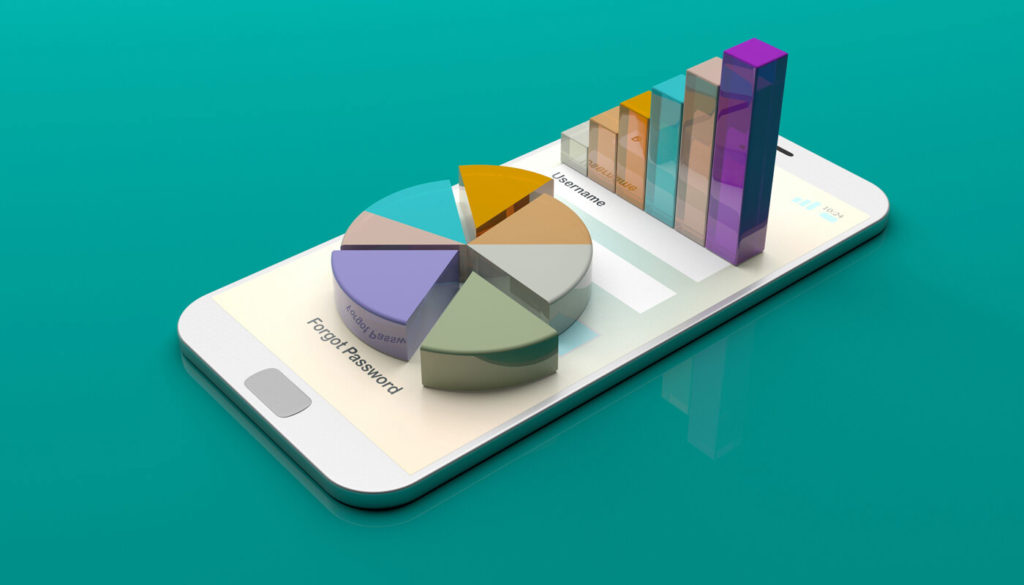 For example, if he/she is interested in cruise activities, it is recommended to suggest to him/her the places meant for cruising. One should figure out the best occasion as well accordingly. For example, winter days are considered the best parts of the year for cruising activities. Similar is the case about beaches as well. Though it is true that the beaches remain packed throughout the year, it is often not preferred during the rainy days. One should not recommend a visitor to travel during the off-season.
As far as the customers who simply want to travel are concerned, the options like theme parks are best preferred. Destinations known for such parks can be recommended. However, when it comes to adventures, the level of arrangements has to vary. It is important to plan for these events well.
Review based marketing:
Reviews do matter for all types of businesses. Naturally, it has to matter to travel businesses as well. In fact, it has started carrying even greater prominence for a travel agency online marketing. In the world of web, these reviews are like the words of mouth. People really take these reviews seriously. Now, as the audience takes it seriously, naturally, the business groups should also give it the same level of relevance. Starting from pin to a plane, people prefer going through reviews about the same over the web prior to investing in it. In the case of travel based products or packages, these matters even more.
It is important, thus, to make sure that your reviews are nicely presented to be appealing for prospective clients. There is nothing wrong with going with paid review strategies as well. However, importance should be given regarding the concerned site where the review has to be posted. Emphasis should be given towards the specialist sites carrying a good reputation in the specific niche. It should be done by the experts only, those who understand this segment or those who understand the taste of clients in this segment. It is important to make sure that the reviews are not written in an exaggerated way.
It should be simple and believable enough for the reader. There is no reason to explain things that you don't cover, even if it is meant for a paid review. As far as organic reviews are concerned, make sure that the reviewers are genuine. This is an important concern as sometimes non-users or competitors also comment to defame.
Partnership:
No travel agency or travel business can run without an effective partnership. Starting from the hotels to the ticket booking platforms, a travel agency has to keep multiple options for everything. Moreover, the concerned businessman should remain in a constant process of enquiring about the price. After all, the success of your business is dependent upon the level of discounts you offer. This is where you can stay ahead of the competitors.
Travel business is certainly one of the coolest business segments in modern times. Upon executing the right promotional strategy in the right way, as discussed above, the result can be very much guaranteed. The best part is that all the mentioned above methods are proven and are quite up to date. 

---