Do you want to make your travel website? Do you want your travel website to look more appealing to customers? If your answer is yes, then here are some SEO for travel website guidance. Here we will provide you with some awesome guidance that will make your travel website SEO more attractive. As you have known Search Engine Optimization (SEO) is a process through which you could increase the quality of your website. With the help of SEO tools and techniques, you could increase the quantity of website traffic.
SEO (Search engine optimization) plays a very important role in the progress of your business. When you create your travel website for your business, SEO provides ways to improve your website and maximize user experience. With the help of SEO, you could provide your audience with relevant information through photos, videos, and supporting text. Through the help of SEO, your travel business could create higher conversion rates, and your target market will become more aware of your business till you are at the top position.
In the current competitive environment, the Travel company website is playing a very important role in the sales promotion of your business. SEO is a cost-effective way for the business to advertise its product and services and influence its targeted customers. For the travel company, SEO has provided a cost-effective way to reach out to travelers and offer them their best products and services. SEO is best for the new business that wants to get into the market.
In the current situation, there is more competition in the market and especially in the field of travel businesses. Like there are hundreds and thousands of tour and travel businesses all over the world due to which competition is increasing day by day. And if you want to be in the competition, then you must have a unique website. In the travel business almost all the works are done online, like from booking of flight tickets to rooms booking and much more. So the travel business should focus more on improving the SEO for travel websites.
To get Free SEO analysis and quote from us click here
What are the challenges that are faced by the travel agency?
While creating an SEO for travel agency, there are multiple challenges that you will face, but you need to avoid those providers to create a quality website. SEO for travel agencies is an essential marketing channel for all the travel business. The challenges of the travel companies could be reduced to extend with the help of Search Engine Optimization (SEO) as it proves the better way of making the business grow.
With the help of SEO (search engine optimization), your traveling company could become more familiar with your brand, and the customer knowledge about your business product and service also increases. SEO (search engine optimization) is the best and the simple means to attract most of the consumers to your business. But the most important travel website SEO should contain detailed information about travel and booking for your customers.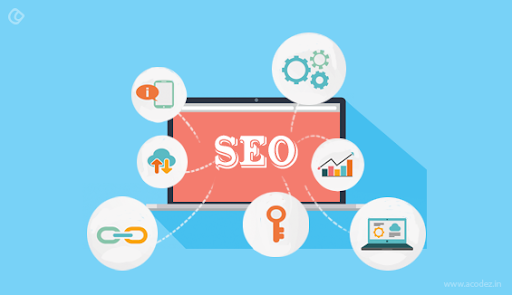 Five challenges faced by the travel agency:
Maintaining Service standard – The primary challenge that the travel agency faces is the maintenance of the service standard. SEO for a travel agency is very important as it helps to establish and maintain a reliable online presence. And it also helps to be visible in the demanding competitive situation. For the success of a travel company in the market, it essential to build and maintain its own service standard. For maintaining your service standard, you need to have a structured schedule for all drivers.
Convenient booking procedure – Providing a convenient booking procedure is essential as in the modern world the people want more convenience. You should make your website more convenient by providing multiple options available to your customers. SEO for travel websites should be better, like the upgraded booking process. You must also have an insightful booking dashboard so that everything could be handled easily.
Duplicate Data entries – The main challenge that travels business faces is duplicate data entries. Dealing with Duplicate Data Entries is not easy, but you could deal with it by having an advanced system that can indicate duplicate data immediately. Tackling with duplicate data consumes most of your time, and your system must be advanced enough to detect the duplicate data. You must have an advanced system which will let you know when you are about to send an advertisement to a single prospect. And it will prevent you from sending it twice in this way you could easily deal with duplicate data.
Expense management – Keeping a note of every single expense is not so easy in case of a manual expense management process. In the travel business, you need to make large expenses for the advertisement, purchasing technology tools, customer services, and many more. So it is important to do the expense management for this; you could have a single, convenient dashboard. Expense management software will make your work more accessible, and you will be able to keep track of all your accounts payable and the report in this manner.
Service as per customer requirements – You could attract more and more customers by providing travel services as per your customer requirements. SEO for travel agency improves the quality of your travel website and make your website more users' preference. You could win the trust of your customers by providing them the services that they require making their booking procedure more convenient for them.
SEO for travel websites is very important for the success of your small as well as large businesses. A travel company must face all the challenges that come on their way in order to sustain your travel business efficiently. The SEO for travel is becoming popular due to its fruitful effect, and it also makes the travel website more attractive to increase the traffic on a particular website.
 Creating a travel website is not so difficult if you follow the tools and techniques of SEO (Search Engine Optimization). The main purposes of creating a travel website are to attract or find your ideal audience. The process of creating a travel website is to choose a platform, select a domain name, choose a theme, Customize your site, and then begin creating content. Follow the steps and create an awesome travel website that could make you a strong comparator in the market. 
To get Free SEO analysis and quote from us click here
What are the eight essential tips for improving SEO for a travel website?
Nowadays, people spend most of their time on mobile phones like smartphones, and internet-savvy devices have multiple usages. More and more people depend on online channels for their travel requirements as they are convenient. Hence if a traveling company is creating its website, then the website should be mobile-friendly. So that the customer could use your website any time as per their sweet time and anywhere.
Your travel website SEO should have a proper strategy so that your website appears on the top list of search engine results. Some of the guidance or tips are mentioned below that you could follow to make your website more attractive for the consumer:
SEO (search engine optimization) and proper keyword placement – If you were creating an SEO for travel websites, then you must keep in mind what are the customer requirements and the keyword placement. While you start your travel website, do some research, and find what the most popular keywords search for traveling. Always choose an optimum keyword density and target a minimum of two to three keywords per page.
You must always try to put the keyword in the headline of a page in the Meta description, title tag, and alt tags. Your content must be in an optimized form, along with semantic keywords. Keyword placement and optimization will help to rank your travel website better. Your keyword must be appropriate for your line of work for a specific search.
Built content with club voice search and related search query – SEO for a travel agency is very helpful as it ranks your website as per the traffic and quality of your website. When a travel company is creating a website, the website must have a voice search and related search option. As most of the travel company targeted customers is mobile users, and almost twenty percent of queries are searched through voice search. 
The smart devices' voice search option is very fast as it allows hands-free interaction. Hence Smartphone users mostly prefer to use voice search options for searching travel related queries. SEO for travel provide ranking to the website due to which on the search page, you will be able to find the top-ranking pages.
Make a mobile-friendly website – SEO for travel websites helps you to be ahead of the right people at the right time. The uses of mobile devices have increased in quite a few years and are mostly used by people. Due to its portability and mobility, people prefer to use this device. Hence while you are designing a website, make sure your website is mobile-friendly for Smartphone users.
There are various things that you must keep in mind while creating a mobile-friendly device like the use of responsive web design, reduce the page load time, optimize your images, do not use small text, flash animation, and many more. If your travel SEO website is easy to use, then people will like to use your website for booking the ticket on your site from mobile devices.
From the authoritative travel-related sources, build links – SEO for travel includes links as it is a huge aspect in search engine optimization (SEO). The first step that a customer prefers to take while traveling is to choose the top travel agency. SEO for travel agency ranks the agency as per the quality of the website, and while the people search for the travel queries, it shows the top-ranked sites.
In the current world, people make choices depending on the online source that is provided to them through search engine optimization. Adding a link on your SEO for travel websites will improve your website rank and will place your website higher in Google's ranking positions.
Place a navigation option on your travel website – A well designed internal link system must be available in the SEO for travel agencies websites. The travel agency could also add some navigation options as this process no two pages be further than three clicks away from each other. Placing a navigation option on your travel SEO website will provide the user of the website's optimal user experience.
Try to make your website information specific for this; you could use breadcrumb trails at the top of the page. In this process, the content on your site will be divided into sections and subsections. This process will make your travel website look clean and clear for your customers.
For your travel website, fill out a Schema Markup – SEO for travel websites content the coolest feature that is the Schema Markups, and it works to create very first positions in search results. The Schema Markup should include lots of useful information for the users, which they could see before going to your website.
SEO for travel agency website should have a Schema Markup that is presentable and authoritative so that the users are attracted to visit your website. The Schema Markup is a great way to help your website stand out from the SEO competitors. And it will also help search engines parse and understand your website information more effectively.
Always try to use colorful visual content – Colorful Visual content is a must option for your website. Colorful Visual content includes pictures and videos, and these colorful visual contents help to create a powerful impression on the viewer's mind. The colorful visual content does the main thing of attracting a large number of customers, and your word content will complement your website.
The most powerful source to amaze your customers is the videos, as it has the potentials to do so. The related videos motivate your website visitors so that they could embark on a journey. Your website visitor could become your customer only when your website attracts them and create an impact on their mind. 
Create a good structure for your travel website – A travel company must create a properly structured website. While you are creating a structured website than you must use WordPress and your city, and the specific area in your page and should be optimized. The formal website means that your website should have unique content and proper H1 tags. 
The above guidance could be followed who are willing to design an SEO for travel websites for the small as well as large business. The tips, as mentioned above, could make your business earn more and to get the best place in the competitive market. To get the best result for your travel website, you could state implementing the above tips in your own business. By following the above guidelines could make your travel website more attractive and could attract the business targeted customer to go for your product and services.
It is very important to have SEO for travel agency companies for the development and success of your business. Without an online website, no tour agency could develop in the current market where the competition is very tough. Nowadays, you will be able to see multiple traveling websites on the internet. Hence to become known in the other online travel agency, you must have SEO for travel agencies.
To get Free SEO analysis and quote from us click here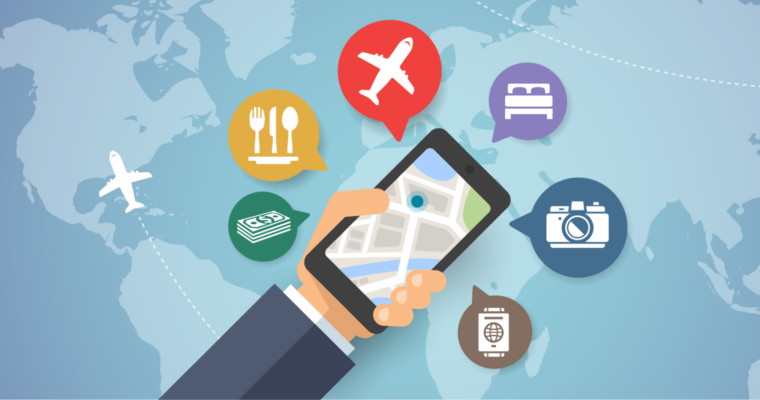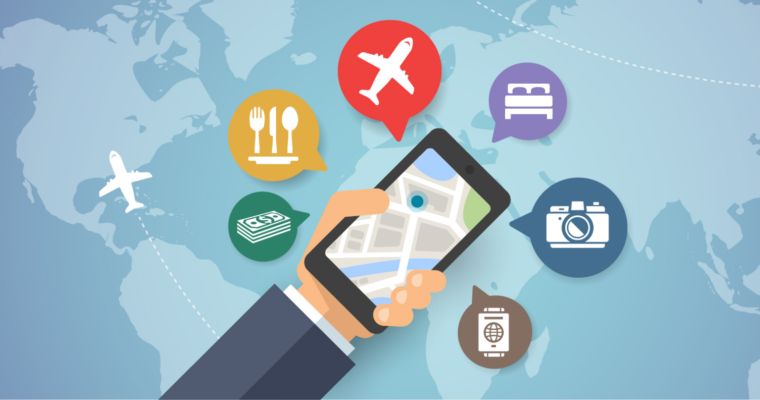 Personalize your brand – The travel company gets a chance to personalize its brand through a travel website. A travel agency creates a website in order to introduce themselves to their audience in their way. The travel company could provide complete information about their product and service through their website.
The travel agency travel website visitors are potential clients for the company, and the travel company could personalize their brand to get more customers.
Create a visual impact – Visual impacts are the stronger impact on the visitor as it makes your travel website more attractive. The photos and videos create compelling visual content and have more effect than words. The visual content is the fastest mode of transmitting your message to your targeted customer.
The interest of the users could be increased with the help of the visual content. Therefore most of the travel website uses such visual content for attracting more customers to their website. The travel website visitors get influenced by the visual content, and after visiting the quality content, motivate the customer to go for your website product and services.
Online booking engine – Travel management is a very difficult task for both the small and the large business. An online booking engine makes the travel management process more manageable as the travel agency gets a chance to control their bookings. The users also get an opportunity to make the booking in advance through online booking.
Travel websites should include interactive search, filtering, easy editing, and reservation calendar option to make the booking process easier for the customer. Sear engine optimization (SEO) includes certain easy tools and techniques that could make your travel management more effortless.
Credibility – Presenting your travel business in a digital platform provides credibility to your company. If any person requires any help, they simply search for it through the internet. Hence if a company wants credibility, then it must have its website and create its online website. A travel website is the face of your travel business in the digital world.
The travel agency website is very useful for the visitors as it saves their time and energy. The travel company gets a chance to stand out in the market with a unique SEO travel website, and this could also help the company to earn its customer trust.
To create easy access for visitors – The travel websites is like a marketing platform for the travel companies. Through the website, the travel agency could present their services and attract customers. For attracting more and more customers, the travel agency website must be user-friendly, easy to use, and responsive.
For travel, websites are the best platform for the user as they get easy access to visit the website. Creating a travel website helps the travel company to be available for its users all the time.
Sales promotion and business growth – The main reason to have SEO for a travel agency is to make your business grow. A travel website helps to create a relationship of trust between the customer and the travel agency. The travel website attracts people with engaging content and helps the travelers to find their perfect choice with the least possible efforts.
The travel agency website is a great source of information for travelers, and the travel agency could promote their sales. Website of travel agency provides a chance to the travel company to present a tour package and sell them through your website. 
There are many other reasons for the traveling agency to create a travel website other than the above-mentioned one. The travel website makes the work of the travel agency easier, and the travel could get a chance to develop their business. The SEO for a travel agency is very useful as through the online mode, and the travel business could increase its level of success. SEO (Search Engine Optimization) has a set of tools that are tested and tried to improve your business performance.
SEO (Search Engine Optimization) creates the best online platform where the business could know its rank and work to improve it with the best SEO tool and techniques. The online means provide the travel agency with a chance to cooperate with other companies and provide services to their customer through the website platform. The travel companies usually create a travel website for their company promotion and growth in the competitive market.
---